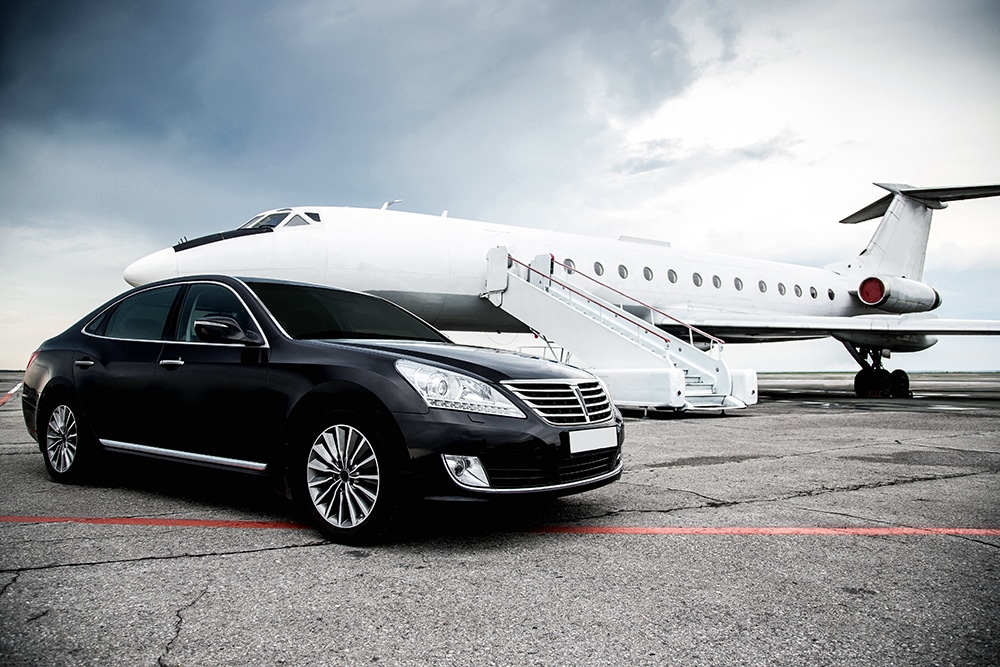 Whether you're headed to or from the airport, you want your airport transfer service to be many things. You want it to be comfortable and offer a lot of space to ensure that you're able to fully enjoy and appreciate every precious moment you're not cramped on an airplane surrounded by strangers – and so you have plenty of room for your luggage. You want your vehicle, and your driver, to be reliable so you can feel confident of your safety no matter how far you're traveling. And most of all, you want to make sure you're getting everything you need and more from your experience as far as convenience, cost, and other factors are concerned. That's why, you should just choose Midwest Black Cars & Limos right from the start. By choosing our airport transfer services, you can always expect to get:
Stress-Free Transportation
No matter which airport you need to be at, or at what time, Midwest Black Cars & Limos will ensure your ride is as enjoyable as possible. Having a small, exclusive staff of fully vetted and experienced drivers, for example, means that you can always trust and depend on whoever is behind the wheel. Our drivers know all the traffic patterns, routes, and short cuts throughout the region to make sure you always arrive where you need to be on time – plus, our simple, discreet fleet of luxury vehicles is designed to ensure your privacy throughout your journey.
Comfort & Style
While in transit, you should always feel good about the way you're traveling, whether than means physically in regards to your comfort, or how impressed you are by the vehicle you're paying good money to enjoy. So why settle for anything less than the best? With Midwest Black Cars & Limos, our fleet is designed to offer you everything you're looking for out of a private, luxury airport transfer service; and we never disappoint.
Safety & Dependability
With car service and rideshare apps on the rise, convenience can often overshadow safety and dependability where airport transportation is concerned. However, with Midwest Black Cars & Limos, you can always have it all. In addition to carefully choosing and vetting every driver to ensure ideal trustworthiness, and offering 24-hour shuttle availability, we also offer outstanding optional add-on amenities, like meet and greet services and luggage transport assistance, to make your trip as easy and personal to you as possible.
So what are you waiting for? Simply tell us exactly what we can do to make your next trip to or from the airport amazing, and we'll take care of it. Trust us, you can always count on our spectacular transit staff at Midwest Black Cars & Limos! If you are looking for a personalized and convenient airport transfer service, call Midwest Black Cars & Limos today at 586.258.9282 for a free consultation, or simply schedule service.