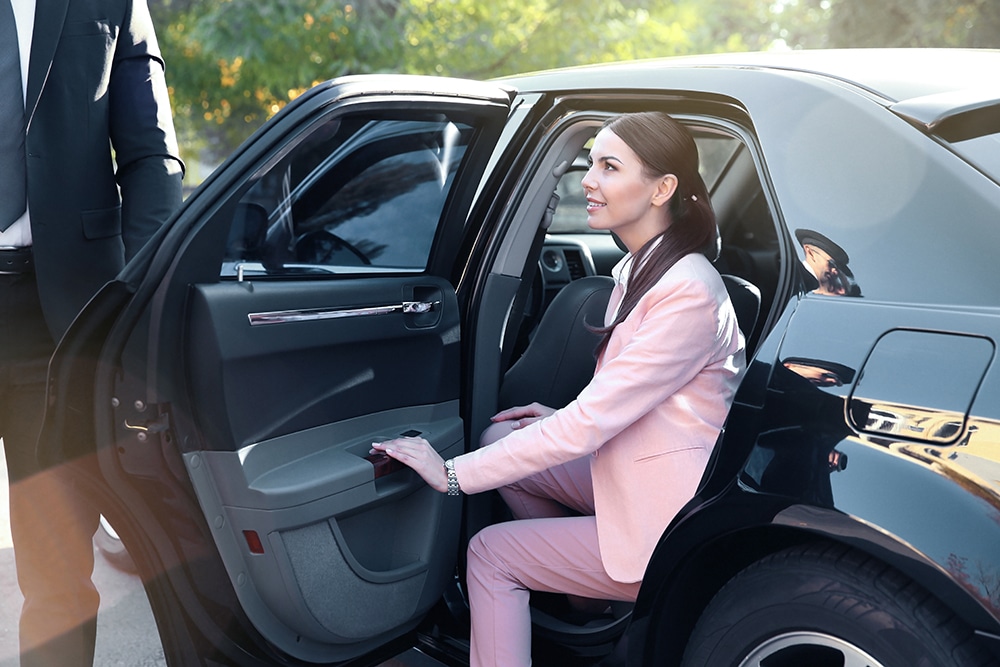 Did you know black car services are not just for black tie events? Though it's true they can be; our black car service at Midwest Black Cars & Limos is actually ideally suited for just about any adventure you might have in mind. Need ideas? Take a look below at the top 10 most common ways people uses our black car service.
Corporate Travel/Events
If your office has you making travel place for yourself, or a visiting client, one thing you should consider is a professional black car service. Its elegant yet discreet, safe, and above all else classy – the perfect way to impress those working closest to you.
Conferences
Have a conference for work coming up? With our black car service, you won't even need to bother looking up an address. Just call us up and give us the name of the location and our well-traveled drivers will make sure you arrive precisely when you mean to. You'll never have to worry about getting lost again!
Tours
Ever wanted to go on a pub-crawl, winery tour, or tour of the city? Hiring a private black car service will guarantee you're able to let loose and have fun without worrying about how you're going to get home at the end of it all.
After-Hours Office Rides
If you have a habit of staying late at the office, especially if you normally carpool with others, a black car service might just be the perfect way to end your day. Just close your eyes and relax, our drivers will get you home as soon as possible whenever you're ready to go.
Field Trips
Whether you're planning a field trip for a group of children, or adults, we offer a variety of vehicles designed to help groups of all sizes get to where they need to be. Just be sure to call well enough in advance so that we can appropriately accommodate your group's unique needs.
Concerts/Shows/Sporting Events
One of the worst parts of going to any major event is the parking. From trying to find a space close enough to the venue, to having to fight a million other people to get out when the event is over, it can be stressful to say the least. That's why, you need our black car service. We'll drop you off at the front, and pick you up in the same place. No parking, no stress, just fun!
Proms/Parties
Have a social child with plenty of parties to go to, including prom? Please listen when we tell you our black car service at Midwest Black Cars & Limos has the potential to be your best friend. Your child can feel cool being personally chauffeured around, meanwhile, you get to know there is a responsible adult looking after your child and getting them home safe when you're not there.
Weddings
Have a wedding to go to but don't want to show up in your beat up sedan from college, or the minivan your kids have been using as a trash can for 10 years? A black car service is the perfect solution. You get to show up clean and organized, and along the way you'll have plenty of space to stretch out or focus on those last minute adjustments to your look.
Birthdays
Celebrating a significant birthday with a loved one? Let us help you party in style with our black car service. Our drivers will watch out for you no matter how wild and crazy the night gets, while you can focus on showing the birthday girl/boy the time of their life.
Date Nights
Nothing says romance like hiring a black car service chauffeur you and your beloved around for the evening. It shows that there is nothing more important than they are, not even the road; and that your undivided attention is focused solely on connecting with and enjoying time with them.
So please, no matter what occasion your celebrating, or where you're planning to end up, trust our black car service at Midwest Black Cars & Limos for all your transportation needs! If you are looking for a black car service, call Midwest Black Cars & Limos today at 586.258.9282 for a free consultation, or simply schedule service.