Are you looking for a taxi service Mount Clemens MI?
At Midwest Black Cars & Limos, our 24-hour taxi service is definitely much more than just your normal, average taxi service. In fact, we'd feel confident in saying it's a full-service luxury car service, airport shuttle, event chauffeur, late night ride home, wedding transportation, and so much more all rolled into one. Need to get all your best girls/guys home safely after a night out on the town? Call our taxi service. Need to get to a loved one in a hurry and you're without a vehicle? Just call our taxi service. Need to get to a wedding or other upscale event and need your transportation to look as good as you do? That's definitely our taxi service! Basically anytime at all you need a comfortable, reliable, discreet way of getting virtually anywhere you want to go, our taxi service will be there for you. Best of all, you won't find a better fleet of vehicles, or a staff with a greater knowledge of how best to cater to our clients, of that you can be sure. All you need to do is decide where you want to go, where we're picking you up, and who from Mount Clemens you want to bring along for the ride – we assure you, our capable professionals at Midwest Black Cars & Limos will easily manage the rest!
Taxi Service Mount Clemens MI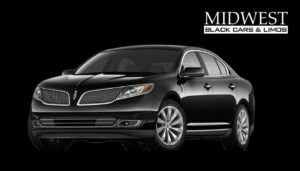 At Midwest Black Cars & Limos, we specialize in offering outstanding transportation services, including our one-of-a-kind taxi service, to all travelers in Mount Clemens, MI, and beyond. Mount Clemens is, after all, the county seat of Macomb County, not to mention a fantastic place to live for its more than 16,000 residents. From the Anton Art Center, to the Gibraltar Trade Center, every local attraction in Mount Clemens is designed to be a unique yet charming addition that improves the overall atmosphere and quality of life for the people who inhabit it. Plus, Mount Clemens isn't far at all from Detroit, and there are endless possibilities for entertainment there. All in all, the only thing people of Mount Clemens ever need to worry about is how they're getting where they need to go. Driving oneself is always the obvious option, however, if you're looking for a more enjoyable way to get around and outside of Mount Clemens, you just have to trust our taxi service at Midwest Black Cars & Limos. It is unlike any other transportation service anywhere else by far, and is sure to guarantee safe, enjoyable travels for you and your guests from Mount Clemens no matter what adventures lie ahead for you all!
If you are looking for a taxi service Mount Clemens MI, call Midwest Black Cars & Limos today at 586.258.9282 for a free consultation, or simply fill out the form below: