Are you looking for a car service Mount Clemens MI?
For dates and nights out with loved ones that run later than expected. For moments you just need someone to come get you and take you anywhere else. And even for those rare times you realize you've had one to many drinks and you need a safer way to get home, our 24-hour car service at Midwest Black Cars & Limos will always be there for you! Truly, it doesn't matter where you are, or what time it is, night or day, our convenient car service is always available to offer you a comfortable, judgment-free atmosphere to relax and unwind from all your adventures in as you make your way home. More importantly, of course, with a private car service, you never have to worry about your safety even for a moment. In fact, we even purposely maintain a small, exclusive staff of drivers to ensure excellence across our entire team. Each one is thoroughly vetted before joining our car service, and offers an exceptional knowledge of the traffic patterns and various routes of Mount Clemens and every other surrounding city in Southeastern Michigan. So, if you're looking for a car service that offers ideal comfort, dependability, safety, convenience, and trust, there's really no other choice. Nothing compares to our thoughtfully designed car service at Midwest Black Cars & Limos!
Car Service Mount Clemens MI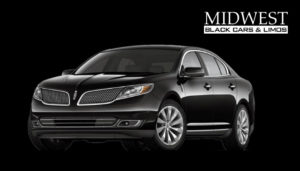 At Midwest Black Cars & Limos, we specialize in offering outstanding transportation services, including our one-of-a-kind car service, to all travelers in Mount Clemens, MI, and beyond. After all, as the county seat of Macomb County, there are plenty of reasons people might travel all over Mount Clemens at all hours of the day/night. Locally alone, Mount Clemens is home to several taverns and theaters that offer outstanding evening entertainment. Plus, anyone who desires can head just a little ways south of Mount Clemens down I-94 and straight into Detroit, which is known for its all-night opportunities. The point is, if you want to make sure you have a safe means of getting around Mount Clemens, or whatever other cities you plan to venture, and can relax without worrying how you're going to get home, you can trust us. Our car service will offer you the freedom you crave to travel Mount Clemens and anywhere else as unreservedly as you desire, that we can assure you. All you have to do is give us a chance – and a heads up as to where in Mount Clemens you need us to be!
If you are looking for a car service Mount Clemens MI, call Midwest Black Cars & Limos today at 586.258.9282 for a free consultation, or simply fill out the form below: