Are you looking for a car service St Clair Shores MI?
A car service can be many things to many people. For an executive at a major corporation, a car service can be a convenient yet lavishly impressive way to chauffeur clients and/or superiors who are visiting town, allowing for comfortable, on-call transportation, 24/7. For busy travelers, a car service can be a reliable way to get to and from the airport without having to wonder which is less dangerous, the sketchy looking old taxi parked out front, or the questionable stranger you find on the latest rideshare app. For a loving parent, a car service could just be a safer way to shuttle your child around their after-school activities till you get off work. Really the most important thing to remember is make sure you do your homework and choose the right company for your needs – although, we can't imagine you'll find services better than ours at Midwest Black Cars & Limos. Our comprehensive car services can offer you everything you want out of your transportation, from comfort, safety, and reliability, to exceptional amenities, like our optional add-on meet and greet services and luggage assistance. In fact, even our staff is purposefully kept small to maintain our car service's interpersonal quality. The bottom line is, if you need a ride out of St. Clair Shores, to anywhere at all, you will never regret reaching out to our seasoned experts at Midwest Black Cars & Limos!
Car Service St Clair Shores MI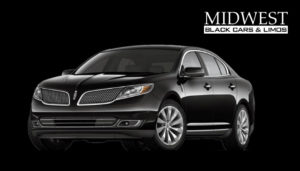 At Midwest Black Cars & Limos, we specialize in offering outstanding transportation services, including our one-of-a-kind car service, to all travelers in St. Clair Shores, MI, and beyond. And what a truly incredible privilege it is. St. Clair Shores is an immensely remarkable suburban city in Macomb County located appropriately on the shores of Lake St. Clair. That means, St. Clair Shores is practically the example for upscale aquatic communities, though it never fails to do a phenomenal job. From beautiful lakefront homes, to yacht tours and seafood taverns galore, St. Clair Shores is an impeccable community to be a part of. Just remember, if you ever want to go out on the town and see St. Clair Shores without worrying about a thing along the way, our car service at Midwest Black Cars & Limos would love to give you a ride. Our drivers know St. Clair Shores inside and out, and can ensure you get home safely just as sure as they can pick you up on time and make you feel unconditionally comfortable throughout your journey – all you have to do is sit back and trust us!
If you are looking for a car service St Clair Shores MI, call Midwest Black Cars & Limos today at 586.258.9282 for a free consultation, or simply fill out the form below: