Are you looking for a taxi service Roseville MI?
If the only reason you don't use a taxi service that often is because you enjoy being comfortable and in control in your own vehicle, boy do we have a surprise for you. At Midwest Black Cars & Limos, our convenient 24-hour taxi service is designed exclusively to give you all the comfort and confidence you need when traveling anywhere you need to go, all without the hassle of driving yourself. Our staff, for instance, is kept small, like a family, by design, to guarantee our frequent travelers can get familiar with our drivers, and feel calm and safe anytime they need a taxi service. Plus, with all that extra free time you have from not being behind the wheel, you can take a nap, catch up on emails/texts, call a loved one, or do whatever else you want since our taxi service's vehicles are built for comfort! Simply tell us where our taxi service needs to go and one of our discreet luxury vehicles will ensure you arrive precisely when and where you mean to, impressing anyone who spots you along the way. It doesn't matter if you're a busy business traveler just trying to get back to your hotel after a long flight, or you're a tired parent just trying to make it through the day despite the voyage you have to make to get all your errands done while your car's in the shop, our taxi service at Midwest Black Cars & Limos will always be there to make every outing you take in/out of Roseville that much more magical!
Taxi Service Roseville MI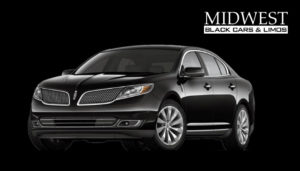 At Midwest Black Cars & Limos, we specialize in offering outstanding transportation services, including our one-of-a-kind taxi service, to all travelers in Roseville, MI, and beyond. After all, while Roseville may be surrounded by exceptional cities with troves of attractions just waiting to be explored, it's proud of the fact that it is best known for its slow-paced, suburban way of life. That's why through its neighborhoods, you really won't find much in Roseville other than a skating rink, a golf center, a park, one club, and the local Macomb Mall. Outside Roseville, however, you'll find Lake St. Clair, downtown Detroit, and all sorts of incredible places to visit – all you need is a ride. Thankfully, our taxi service would love to chauffeur you to/from Roseville anytime! Knowing their way around Roseville is what our drivers at Midwest Black Cars & Limos are known for, so please, don't be shy. We assure you once you let us show you what basically having your own private, on-call car service feels like, you'll never want to travel through Roseville any other way again!
If you are looking for a taxi service Roseville MI, call Midwest Black Cars & Limos today at 586.258.9282 for a free consultation, or simply fill out the form below: