Are you looking for a car service Roseville MI?
Versatility is exceptionally important when comes to deciding on a car service. You have to think about your comfort throughout your journey, your privacy, your safety, and above all else the convenience and reliability of the car service company you've chosen. That's why, rather than spending all your time searching for whom to trust, or opting for the most popular rideshare app of the week, we urge you to reserve our thoughtfully designed, private car service at Midwest Black Cars & Limos instead. Not only do we offer 24-hour transit services to ensure you always have an enjoyable, reliable way to get where you need to go no matter what time it is, our car service's elegant fleet of vehicles is meticulously maintained to guarantee your comfort. That, plus our precision in choosing only the best, most responsible drivers, means that when you choose our car service, you're choosing unparalleled safety for you and your guests. So, whether you're looking to enjoy a slightly less responsible evening out with your wildest friends from Roseville, or you want to treat that special someone right with a romantic evening out on the town, please, trust our impressive car service at Midwest Black Cars & Limos and don't look back!
Car Service Roseville MI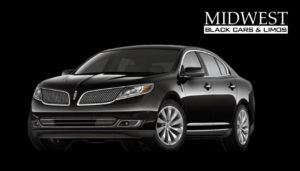 At Midwest Black Cars & Limos, we specialize in offering outstanding transportation services, including our one-of-a-kind car service, to all travelers in Roseville, MI, and beyond. After all, despite how small the little city of Roseville actually is, and the fact that it's known for it's remarkably quaint neighborhoods, it still has quite a few places to enjoy a good time. Parks and malls provide plenty of daytime fun, and timeless attractions, like The Great Skate, offer evening entertainment for anyone in Roseville who's young at heart. Plus, if you're looking more for some adult amusement, all you have to do is hop on I-94 and head south of Roseville toward Downtown Detroit where the fun never stops! Best of all, anytime you need a ride all you've got to do is ask – and let us know where in Roseville to come get you. Our convenient car service at Midwest Black Cars & Limos will make sure you have everything you need to guarantee an unforgettably spectacular adventure for you and whoever else from Roseville you bring along. Whether you want to stay in Roseville or explore someplace new is up to you, of course. Our mission is simply to keep you in control of every journey you embark on, without subjecting you to any of the stress that people often face when traveling!
If you are looking for a car service Roseville MI, call Midwest Black Cars & Limos today at 586.258.9282 for a free consultation, or simply fill out the form below: