Are you looking for a taxi service Fraser MI?
When it comes to taxi services, there's quite a big difference between our private, luxury vehicles at Midwest Black Cars & Limos, and the sad, overworked looking vans and yellow cars you often think of when the subject is brought up. Our taxi service, for instance, offers 24-hour transportation throughout the region that's still discreet and looks good enough to impress anyone you might run into. Plus, unlike every other taxi service that offers such a massive staff of drivers they can barely keep track of who's who, we keep our team small, like a family, to ensure you feel comfortable every time you travel with us. Basically, whether you just need a ride to the airport, or you're shuttling home your new bundle of joy from the hospital, we're the taxi service you want to trust because we offer the most incredible services for the best value. We'll get your girls/guys home safe after a long night out together, or your elderly relative to their appointments on time while you're at work. Just give us a call anytime you need our taxi service, and give us the details of your journey. At Midwest Black Cars & Limos, we've designed our taxi service to be the one thing you can always count on to be there for you when all you want to do is get our of, or back home to, Fraser!
Taxi Service Fraser MI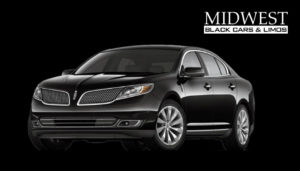 At Midwest Black Cars & Limos, we specialize in offering outstanding transportation services, including our one-of-a-kind taxi service, to all travelers in Fraser, MI, and beyond. After all, with only a handful of attractions in Fraser, you best believe every resident throughout the area is a traveler in his/her own right. From Detroit's stunning assortment of opportunities to the south, endless aquatic recreation to the east along Lake St. Clair, and outstanding inland recreation everywhere else, it's hard to keep residents in Fraser at all. Of course, that's not to say that Fraser isn't special in it's own way as well. From Fraser Hockey Land to Baumgartener House, there are still plenty of things to see and do that are still close to home. Of course, anytime you ever do decide to go out, our taxi service at Midwest Black Cars & Limos will be in Fraser to pick you up before you know it. And don't worry, our drivers know Fraser and the surrounding cities like the backs of their hands. Just trust us, and we're confident you'll have the adventure of a lifetime no matter where you're going!
If you are looking for a taxi service Fraser MI, call Midwest Black Cars & Limos today at 586.258.9282 for a free consultation, or simply fill out the form below: