Are you looking for a car service Warren MI?
A car service should be convenient and impressive, which is why at Midwest Black Cars & Limos, ours always is. Whether you're talking about the fact that our car service is available anytime, 24/7, or how strict we are in how we choose who is worthy to join our very small, very exclusive family of drivers, our car service simply cannot be surpassed. Need a ride to the airport, or a way to shuttle a client around while they're in town? Our car service will take special care to ensure your/their comfort and safety every step of the way! If discretion is your concern, we assure you, our car service will protect your privacy at all costs. No matter what time it is, where you need/want to go, or what kind of expectations you have for your journey, our car service always aims to live up to our extraordinary reputation for unparalleled transportation perfection with every customer. So please, take advantage of our spectacular fleet of luxurious vehicles by entrusting our team at Midwest Black Cars & Limos with your transportation to and from Warren. Our drivers already know all the best routes and shortcuts, and our cars all have full tanks, all we're waiting on is for you to reach out and tell us where to go!
Car Service Warren MI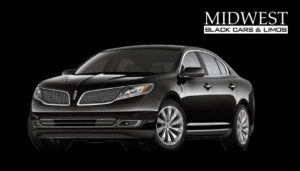 At Midwest Black Cars & Limos, we specialize in offering outstanding transportation services, including our one-of-a-kind car service, to all travelers in Warren, MI, and beyond. After all, Warren is an absolutely outstanding city in Macomb County, as well as the largest. From its affordable neighborhoods and wealth of communal attractions, to its overall diversity and distance from Detroit, no resident or tourist of Warren would ever tell you otherwise. However, between working hard and taking care of the people in your life, even incredible cities, like Warren, can start to feel overwhelming at times. That's why, instead of letting all the chaos get to you, we urge you to let our car service at Midwest Black Cars & Limos handle your transportation to and from Warren for a while. We promise, you will remain in control of your adventures throughout and beyond Warren at all times, we just want to make sure you know what it feels like to truly relax and trust someone else to help you out once in a while – even if it's just for a ride. You can get some extra work done, take a nap, catch up on a show, call your loved ones back in Warren, or do practically anything else you want to do with your spare time along the way because, as we've said before, we'll have your back every time!
If you are looking for a car service Warren MI, call Midwest Black Cars & Limos today at 586.258.9282 for a free consultation, or simply fill out the form below: