Are you looking for a car service Eastpointe MI?
For those who have never hired a car service before, it can seem like such a foreign concept. However, we assure you, at Midwest Black Cars & Limos, our car service is designed to integrate seamlessly into your life so it's as if we've always been there for you. That all starts by making sure our car service is available 24 hours a day so that you can get in touch with experienced, trustworthy transportation absolutely anytime you need a ride somewhere, day or night. You'll also notice how discreet our car service is, complete with a fleet built for elegance, to ensure you always arrive where you need to be tastefully. Add the fact that our car service's drivers are each meticulously chosen for their infrastructural knowledge and reputability to ensure optimal dependability and timeliness for all our passengers, and it's pretty easy to see why we have such an amazing reputation. Safer, and infinitely more private and comfortable, than a rideshare app; close-knit like a family; and convenient beyond compare – these are just a few descriptions of our car service. So please, experience freedom and confidence on the road like you never have before by trusting our magnificent team at Midwest Black Cars & Limos to support all your travel needs in/around Eastpointe from here on out.
Car Service Eastpointe MI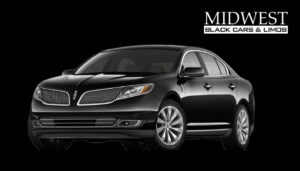 At Midwest Black Cars & Limos, we specialize in offering outstanding transportation services, including our one-of-a-kind car service, to all travelers in Eastpointe, MI, and beyond. After all, aside from some truly incredible annual festivals and events, the city of Eastpointe is almost entirely residential. That means, anyone from Eastpointe who wants to go out for a night of fun typically has to make the drive down to Detroit to do so. Now, that's not really a problem since Eastpointe is almost ideally perched right off of Lake Saint Clair just north enough of Detroit to avoid the hazards and pitfalls of the city, yet close enough to enjoy all its entertainment, but it does require a bit more attentiveness than most might enjoy. Fortunately, for all those day when you really just want to be irresponsible and have boundless fun with the people from Eastpointe you care about most, our car service at Midwest Black Cars & Limos will be there. Just have a destination in mind and let us know where in Eastpointe we need to send our drivers to collect you; we guarantee a night of independence like you've never known. No matter how late you stay out, we'll make sure everyone makes it back home to Eastpointe safely at the end of the night!
If you are looking for a car service Eastpointe MI, call Midwest Black Cars & Limos today at 586.258.9282 for a free consultation, or simply fill out the form below: