Are you looking for a taxi service Utica MI?
Choosing the right taxi service should never be a difficult decision, especially when our taxi service at Midwest Black Cars & Limos is in the running. In addition to merely providing convenient 24-transportation, our taxi service is the very definition of safe, discreet, reliable, and comfortable. More importantly, our drivers are each hand selected based on their overall professionalism, dependability, and comprehensive knowledge of the ins and outs of every major city and suburban neighborhood throughout the region, including Utica of course. That means, whether you're going to the opera for a show in Detroit, or you're trying to catch a flight at three in the morning and you're still wearing your pajamas, you can trust our taxi service to make sure you enjoy the perfect ride in every way. Basically, our taxi service gives you the ultimate freedom to relax, party, cuddle, get some extra work done, or do whatever else you want to do no matter where you're going, who with, when, or why – and you can enjoy the confidence of knowing your safety is someone else's number one priority for the night. It's the perfect deal! So please, reach out and schedule a ride with our taxi service now. You know you want to, and our friendly staff is standing by and can't wait to help you make your next outing a real adventure!
Taxi Service Utica MI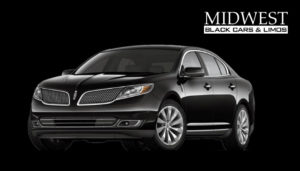 At Midwest Black Cars & Limos, we specialize in offering outstanding transportation services, including our one-of-a-kind taxi service, to all travelers in Utica, MI, and beyond. After all, Utica may be small enough of a community to traverse around pretty easily on your own, with several exciting attractions to take advantage of, but it simply cannot compare in stature to larger surrounding cities, like Detroit. Though, that doesn't stop Utica from trying. From Dave & Busters and the Steampunk Tap Room, to Jimmy John's Field and The Reptarium, the city of Utica actually has quite a diverse assortment of places to visit. If you ever do want to branch out and see beyond Utica, however, our taxi service at Midwest Black Cars & Limos would be more than happy to oblige. You already know our drivers know their way around Utica already; all that's left is for you to take the plunge and give us a call so that we can help you embark on your next adventure! Whether that means taking you somewhere locally in Utica to spend time with your family, or taking you to the airport, we can't wait to make your journey that much more amazing!
If you are looking for a taxi service Utica MI, call Midwest Black Cars & Limos today at 586.258.9282 for a free consultation, or simply fill out the form below: