Are you looking for a taxi service Sterling Heights MI?
There are many great things about our taxi service at Midwest Black Cars & Limos, but one of our favorites is that our taxi service is the perfect means of transportation for every destination and occasion. You can call us when you and/or your friends need a ride home after a very long and wild night on the town, or when your grandmother needs a ride to her routine doctors appointments. Our taxi service can even surpass your expectations when it comes to transporting more fastidious passengers, like corporate guests coming to town, and your own children when you need help getting them to all their after-school activities. Our taxi service is available 24/7 so you never have to worry about changing your schedule to accommodate anyone else. Plus, our small staff of seasoned drivers and exclusive fleet of vehicles are each maintained with the utmost stringency to guarantee our taxi service's quality across the board. We even have optional add-on services such as meet and greet  and other great features to ensure your safety and comfort at all times! Basically, anytime you or a loved one need a ride in or outside of Sterling Heights, but don't wan to sacrifice your time, privacy, comfort, and safety, our taxi service at Midwest Black Cars & Limos will be here to save the day!
Taxi Service Sterling Heights MI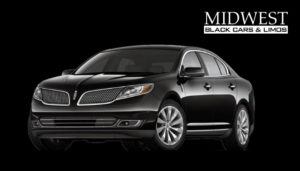 At Midwest Black Cars & Limos, we specialize in offering outstanding transportation services, including our one-of-a-kind taxi service, to all travelers in Sterling Heights, MI, and beyond. After all, although Sterling Heights constantly ranks as the number one safest city in Michigan, it also happens to be one of the top five largest as well, which means you can't always walk everywhere when the need arises. In fact, three of Sterling Heights' top local attractions, the GM Heritage Center, Buon Amici Winery, and the Lake Side Mall, are all on opposite sides of the city from one another. Plus, if you want to get to Lake St. Clair of Detroit from Sterling Heights, that's even more driving you have to plan for – at least you used to. With our convenient 24-hour taxi service at Midwest Black Cars & Limos, getting around Sterling Heights and beyond is easier than ever. Our drivers are already well aware of all the back roads and traffic patterns of the area, and likely know Sterling Heights better than most locals. Simply tell us where in Sterling Heights we can have our drivers pick you up and drop you off, leaving you to relax and unwind at will!
If you are looking for a taxi service Sterling Heights MI, call Midwest Black Cars & Limos today at 586.258.9282 for a free consultation, or simply fill out the form below: