Are you looking for a taxi service Eastpointe MI?
If expediency, comfort, reliability, and safety matter to you when it comes to your transportation, we just know you'll be impressed by our taxi service at Midwest Black Cars & Limos. Why wouldn't you be? Our 24-hour taxi service offers an incredible fleet of elegant yet discreet vehicles for taking you anywhere you want to go. Our exclusive staff is full of some of the most trustworthy drivers out there, and we know for sure because each one is thoroughly vetted to ensure outstanding professionalism and superior infrastructural knowledge before joining our taxi service's family. Plus, our taxi service offers an outstanding variety of complimentary services to help ensure your safety and relaxation, like meet and greet services to escort you to your vehicle and help with your luggage when you're traveling. Basically, we've designed our taxi service to be the number one most convenient and enjoyable means of travel out there so that everyone can experience what it's like to truly be free knowing that someone else out there is watching your back. So, whether you're welcoming a client to town, without a vehicle while yours is getting repairs, trying to enjoy an irresponsible night out with your friends, or going out on a first date, please, trust our thoughtfully organized taxi service at Midwest Black Cars & Limos to get you anywhere in or out of Eastpointe you need to go!
Taxi Service Eastpointe MI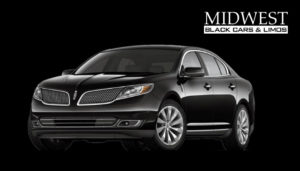 At Midwest Black Cars & Limos, we specialize in offering outstanding transportation services, including our one-of-a-kind taxi service, to all travelers in Eastpointe, MI, and beyond. After all, this "Gateway to Macomb County" truly is the "Family Town" it claims to be. In fact, apart from a few shops and a small local museum, Eastpointe is entirely residential, and that means residents are definitely used to traveling around for their entertainment. Lake St. Clair, for instance, is just east of Eastpointe, and provides endless recreation for all throughout the year. Then, residents of Eastpointe have Detroit and its wealth of potential directly south to take advantage of. Really, with our taxi service at Midwest Black Cars & Limos on your side, the possibilities are endless when it comes to having fun in and around Eastpointe. Best of all, our drivers are already acutely familiar with Eastpointe and its routes and traffic patterns so you never have to worry about getting lost. All we need you to do is reach out the next time you have somewhere to be. Once you do, we're certain you'll never want to travel through Eastpointe any other way again!
If you are looking for a taxi service Eastpointe MI, call Midwest Black Cars & Limos today at 586.258.9282 for a free consultation, or simply fill out the form below: