Are you looking for a car service Utica MI?
Have more important things on your mind than driving for your next night out on the town? Hire our car service at Midwest Black Cars & Limos to be your chauffeur! Right away you and your guest will be impressed by our car service's luxurious vehicles, each of which offer undeniable comfort and discretion to ensure your privacy and relaxation, followed immediately by the fact that we offer transportation 24/7, meaning you'll never have to cut your evening short because of juvenile curfews. Plus, are car service's exclusive team of drivers are each heavily vetted and continuously tested to ensure competence and reputability. Simply put, our car service is designed to offer you all the same freedoms as you would have from driving yourself around, except with even greater safety and convenience since you'll never have to look/pay for parking, worry about getting lost, or any of the other infinite hassles of being responsible for yourself when you're just trying to have fun. So please, if you want to go out, consider letting our car service ease your mind by being responsible for you just for the night. We assure you, so long as you choose Midwest Black Cars & Limos, our car service will make sure your girls night, bachelor party, birthday outing, or whatever else you're celebrating with your loved ones in Utica is as stress-free and unforgettable as possible.
Car Service Utica MI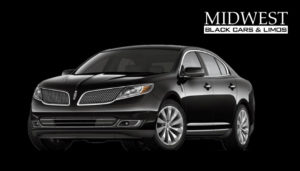 At Midwest Black Cars & Limos, we specialize in offering outstanding transportation services, including our one-of-a-kind car service, to all travelers in Utica, MI, and beyond. After all, although most people may not realize just how much Utica has to offer, we definitely do. From Jimmy John's Field, to the Steampunk Tap Room, our drivers know all the best attractions, hot spots, and watering holes Utica has to offer. In fact, one of the reason's our transportation services are so popular in Utica is because we always know where all the best entertainment throughout the entirety of Southeast Michigan is. We can't help it! Whether you're looking for a quiet restaurant near a theater, or a strip of clubs where you can bar hop without a care in the world, our car service can take you and your friends from Utica wherever you want to be. All you've got to do is figure out where that is, who's coming along, and where in Utica our drivers can get you and drop you off. Once we have all the details of your adventure sorted out, all you have to do is show up. Our drivers know all the best routes and short cuts in Utica and beyond, so you can trust us to get you anywhere you want to go as quickly as possible!
If you are looking for a car service Utica MI, call Midwest Black Cars & Limos today at 586.258.9282 for a free consultation, or simply fill out the form below: