Are you looking for a car service Sterling Heights MI?
When it comes to choosing a car service to escort you around town and help you get home safe, there are many things you have to consider. Convenience, comfort, and discretion, of course, are among the most important. You want your car service to be available to pick you up from wherever, whenever you need a ride, but you also want to ensure you have a reliable driver and vehicle as well to guarantee your safe, timely arrival. So then, where do you turn? Midwest Black Cars & Limos of course! Our 24-hour car service is as convenient and comfortable as a transportation service comes. Our drivers are each hand-selected for their reputability and knowledge of Southeastern Michigan's infrastructure. Plus, our car service keeps you in control of your adventures; we're just along for the ride. Our car service is intended to offer you pure freedom and nothing less. So what are you waiting for? Whether you're looking for a safer way to bar hop across Sterling Heights, or you want to just relax and have fun with your friends without worrying about how everyone will get home at the end of the night, you won't find a better solution for your transportation woes than our outstanding car service at Midwest Black Cars & Limos!
Car Service Sterling Heights MI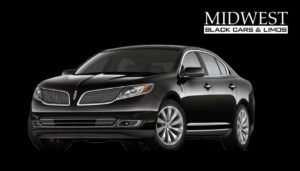 At Midwest Black Cars & Limos, we specialize in offering outstanding transportation services, including our one-of-a-kind car service, to all travelers in Sterling Heights, MI, and beyond. After all, although Sterling Heights may be known for being a sensational residential community with several worthwhile attractions, like the Sterling Heights Nature Center and GM Heritage Center, it's not particularly known for its exceptional late-night entertainment. Thankfully though, Sterling Heights has plenty of boisterous neighbors. Detroit alone is only a few miles south of Sterling Heights, and is practically famous for being the liveliest city in the state. Just remember no matter where you're going, whether you're staying close to Sterling Heights, or going all the way into the city, make sure you've thought ahead about your safety in terms of your transportation. If you ever need help, we would be more than happy to assist you in figuring out precisely how you want to get wherever it is you need to go. From organizing your evening's pick-up and drop-off locations, to figuring out whom else in Sterling Heights you wish to tag along, our car service at Midwest Black Cars & Limos can personalize your journey and ensure a stress-free ride you'll never forget!
If you are looking for a car service Sterling Heights MI, call Midwest Black Cars & Limos today at 586.258.9282 for a free consultation, or simply fill out the form below: