Are you looking for a car service New Baltimore MI?
At Midwest Black Cars & Limos, our car service is practically magic. How else can you explain the fact that you, or anyone at all, can have a luxury vehicle practically appear out of thin air wherever you want, anytime day or night, and take you anywhere you want to go? Because that's exactly what hiring our car service is like. It's conveniently available 24/7 to anyone who needs a ride, from late night daters and girls/guys night out attendees, to travelers with planes to catch and wedding guests with cake to eat. Thanks to our meticulously chosen vehicles and drivers, your safety when traveling via our car service is all but guaranteed. Plus, you will not find another car service out there with a greater devotion to your comfort and satisfaction. Whether our drivers are meeting you early to make sure you have a safe way to get to your vehicle, or you're enjoying a post-flight nap on your way home to your family on our ultra-cozy seating, our car service will continue to serve and support your needs every moment of your journey with us. So please, for all your travels in and outside of New Baltimore, trust our car service at Midwest Black Cars & Limos.
Car Service New Baltimore MI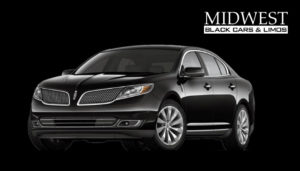 At Midwest Black Cars & Limos, we specialize in offering outstanding transportation services, including our one-of-a-kind car service, to all travelers in New Baltimore, MI, and beyond. After all, everything else in New Baltimore is already one of a kind – but what else would one expect from a spectacular historic resort community? The only thing better than New Baltimore's adorable neighborhoods and charming assortment of local parks and attractions, is its location. In addition to being ideally close to Detroit and its plethora of entertainment, New Baltimore is also a coastal community of Lake St. Clair, located on the northern part of the lake on the shores of Anchor Bay. That means, New Baltimore is one of the go-to destinations for finding stunning beaches and aquatic activities. Just remember, if you ever need a ride out of New Baltimore to any of the regions surrounding destinations, our car service at Midwest Black Cars & Limos can get you there faster than you might have ever thought possible Plus, you'll be free to relax and do whatever else you want to do along the way since you'll have us to watch your back. And don't worry, we'll make sure you and anyone else you have tagging along all gets home to New Baltimore safe and sound whenever you've decided your evening is over – keeping you in control is one of our most important priorities!
If you are looking for a car service New Baltimore MI, call Midwest Black Cars & Limos today at 586.258.9282 for a free consultation, or simply fill out the form below: