Are you looking for a car service Center Line MI?
At Midwest Black Cars & Limos, our car service is a lot more than just an easier way to get from one place to another. Our car service is the safe haven you need after a long night out with a special date, or your friends. It's available 24/7, which means we can pick you up whenever, wherever. Or, perhaps our car service could be just the thing you need to impress people professionally. Just imagine, your clients and superiors having luxury transportation on-call while they're in town to take them anywhere they want to go, whether that's the office, or the best sites in the city. Maybe you need a car service that's safe and reliable to transport precious cargo, like your child, and you need to know with certainty that they are in good hands. In which case, you'll be thrilled to know that both our luxury vehicles and our skilled drivers are all brutally inspected to ensure quality and trustworthiness across the board. After all, nothing is more important to us than the overall safety and privacy of every passenger our car service chauffeurs around. So please, for all your adventure in and outside of Center Line, trust our thoughtfully designed car service at Midwest Black Cars & Limos.
Car Service Center Line MI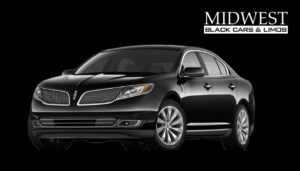 At Midwest Black Cars & Limos, we specialize in offering outstanding transportation services, including our one-of-a-kind car service, to all travelers in Center Line, MI, and beyond. Which is incredible news since without many local attractions around, pretty much every resident of Center Line is a traveler at least to some degree. From attractions and entertainment in Detroit, to natural recreation all up and down Lake St. Clair's coast, residents of Center Line have endless opportunities to enjoy themselves in every direction. The only downside is it usually means a lot of driving. Now, most of the time, residents of Center Line don't mind since the scenery all throughout the area is spectacular. However, when you stop and consider the lack of freedom you actually have when you have to be responsible for yourself every time you want to go out, it can make a person never want to leave Center Line again. Luckily for you, our car service at Midwest Black Cars & Limos is always available to help you out of this dilemma, whether you're on your way to or from Center Line. Just give our team all the details of your journey and we assure you we'll have some out to Center Line to pick you and your guests up as soon as possible.
If you are looking for a car service Center Line MI, call Midwest Black Cars & Limos today at 586.258.9282 for a free consultation, or simply fill out the form below: