Are you looking for airport shuttle service Center Line MI?
Every day, thousands of domestic and international flights come in and out of Southeast Michigan, meaning every day there are hundreds of thousands of people in need of transportation to and from the many local airports throughout the region. That's why, at Midwest Black Cars & Limos, we do our best to offer the most spectacular airport shuttle service in the industry to make sure transportation is never any trouble for tired travelers. How do we do it? Well, we start by making sure our private airport shuttle service is available 24/7 to ensure our passengers never have to stress about making it on time to any super early or late night flights that might otherwise be inconvenient to plan around. Then, we make sure our shuttle service staff is fully vetted and knowledgeable of each airport and the surrounding cities to ensure you always arrive where you need to be on time. Finally, our airport shuttle service offers exclusive optional add-on amenities designed to guarantee ideal safety and convenience, including luggage assistance and meet and greet services. Basically, anything we can do to enhance your experience with us, or make traveling via our airport shuttle service more pleasurable and meet your needs, we do our best to make it happen. So please, the next time you're visiting or leaving Center Line and need a ride to/from the airport, let our remarkable shuttle service at Midwest Black Cars & Limos personalize your transportation experience. You won't regret it.
Airport Shuttle Service Center Line MI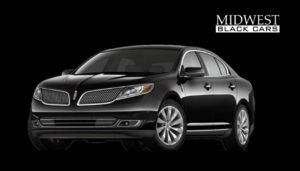 At Midwest Black Cars & Limos, we specialize in offering outstanding transportation services, including our airport shuttle service, to all travelers in Center Line, MI, and beyond. So, whether you're visiting Center Line for the annual Center Line Independence Festival, or you're taking a break from the city for a while, you never have to worry about how you're going to get around. If you are staying in Center Line of course, there is plenty nearby to see and do, as any native will tell you. From Lake St. Clair just east of town offering endless recreation, to the city of Detroit's wealth of entertainment, Center Line is simply one place you will never run out of opportunities to have a good time. Just remember, if you do need a ride anywhere, to or from Center Line, at any point along your travels, our airport shuttle service and other transportation services at Midwest Black Cars & Limos are always available. Just let us know where in Center Line we can pick you up or drop you off, and a safe vehicle with a trustworthy driver will be there to get you in no time!
If you are looking for airport shuttle service Center Line MI, call Midwest Black Cars & Limos today at 586.258.9282 for a free consultation, or simply fill out the form below: